Davao Fashion and Design Council Foundation, Inc.

DFDCFI, is the region's most active and engaged creative industry professional organization.  It underwent phases of transition, since a little less than 2 decades ago, before it it was registered at the Securities and Exchange Commission as a foundation in 2016 and as a CSO grantee of the City of Davao in 2019.   To date, DFDCFI maintains a curated designer membership, composed of Davao City's most achieving, participating and contributing designers, whose common goal is to professionalize the practice of fashion and design in the region. Members are required to establish identifiable commercial presence; operate legitimate, ethical and professional business enterprise; show consistent market performance and patronage; and exhibit improved design portfolio and updated lifelong learning engagements.   The portfolio of the members span across winnings in regional, national and international fashion competitions; representation and participation in prestigious fashion weeks here and abroad; and community leadership in the academe, local creative economy and regional culture, heritage and identity movements. It's inclusive thrust and advocacy are geared towards design education, promotion and collaboration.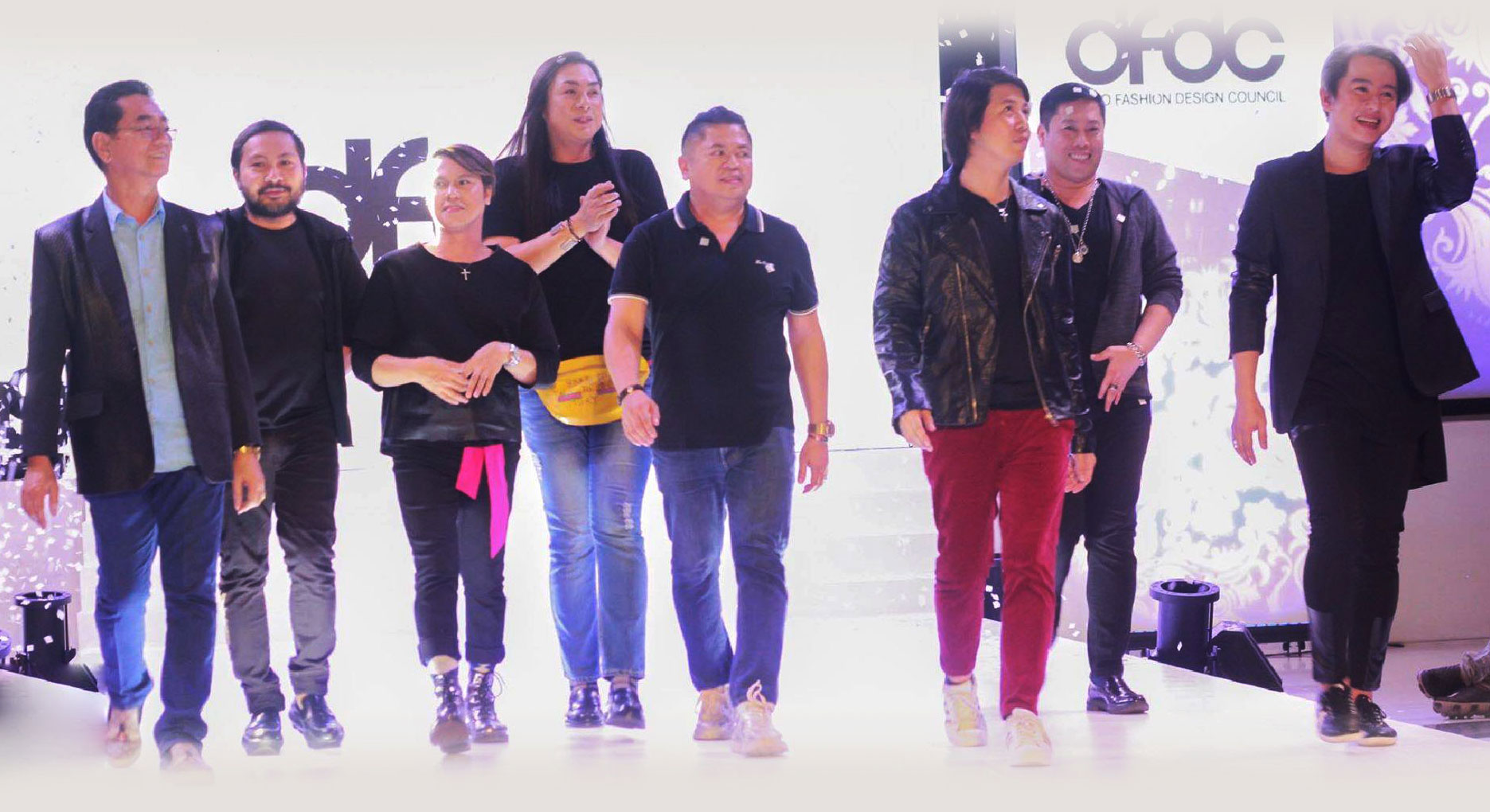 DFDCFI 's three key areas of engagement are:
---
Professional Design and Academic Program Development (being a curriculum and professional development partner of PWC of Davao BFA Fashion, together with its conduit design programs, and its Center for Innovations and Social Ventures);
Heritage-based Product Research and Development (being a creative industry partner of various local and national trade, tourism, culture and heritage agencies; and
Creative Community and Industry Collaborations (being a co-designer and facilitator of various community-based and indigenous arts, crafts and enterprises in partnership with traditional ethno-linguistic groups and emerging crafting communities.
Since its formal SEC accreditation 3 years ago, DFDCFI has become the face of Davao fashion. The organization has represented the city in the Miss Universe beauty pageant, Panasonic Manila Fashion Festival, Brunei-Indonesia-Malaysia-Philippines (BIMP-EAGA) Budayaw Fashion, Malaysia Fashion Week, Manila FAME, Philippine Business Conference, among others. Locally, DFDCFI established, together with Ayala Malls Abreeza, the annual FASHION WEEKEND DAVAO (FWD) during National Heritage Month as a premier platform for the emerging fashion and design industry talents and purveyors. 
FWD further birthed STELLAR, a bi-annual young designers competition that combines design ideation and business incubation as a sustainable thrust to help up and coming designers launch their careers. In August 2017, DFDCFI co-organized another trailblazing talent search in HABI KADAYAWAN Fashion Apparel and Accessories Design Competition, a joint project with the City Government of Davao and its Kadayawan Executive Committee.  Seeing the success of Stellar and Habi Kadayawan making impactful presence in the global stage, DFDCFI launched this year a traveling global platform called "One Thread, One Color, One Vision," a Davao Design World Series project. The project is widely supported by Davao City and the provinces of Davao Region together with the Consulate of Mexico in Mindanao.  The project is also a re-entry initiative of one of its members, who was a fellow of the British Council Creative Innovators Program Fellowship. "One Thread, One Color, One Vision," was formally launched during the Davao Investment Conference event last June at the SMX Convention Center.
DFDCFI has always believed in government-industry-academe partnership and sustainable working relationship. DFDCFI has, through the past 16 years, actively promoted and worked in establishing the niche of Davao Design, which has always surfaced from the diversity and rich cultural heritage of our ethno-linguistic groups and the migrant settlers of Davao.